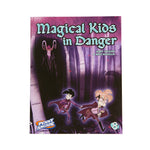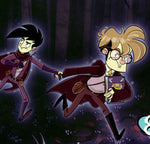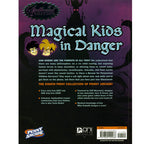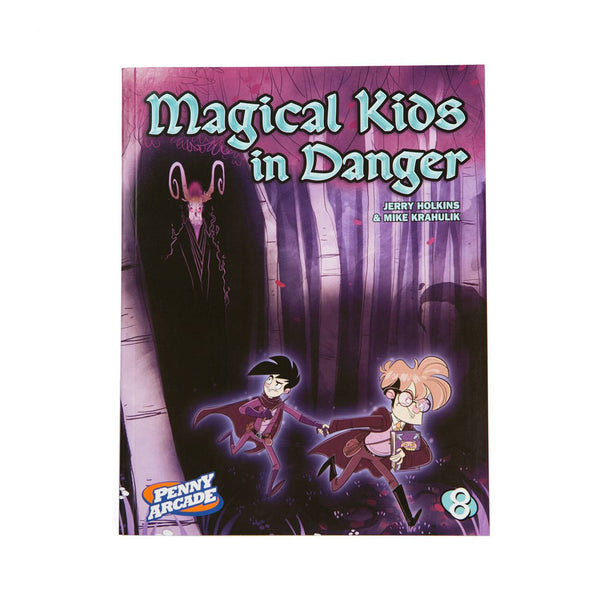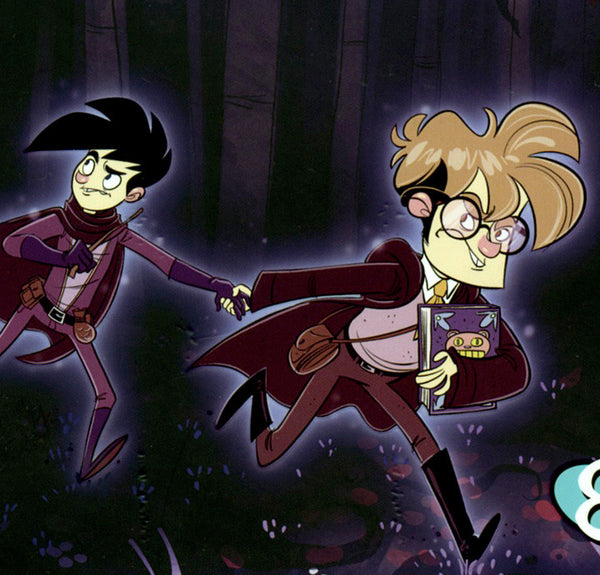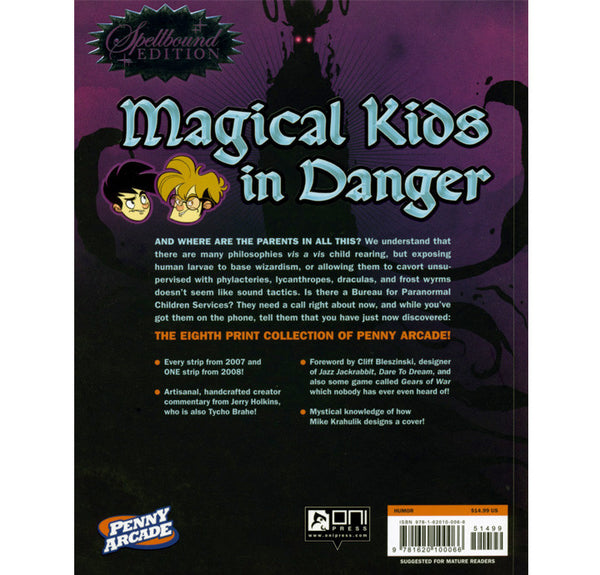 Books
PA Vol 8: Magical Kids in Danger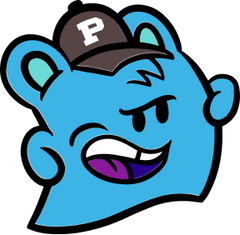 The Merch's
Satisfaction Guarantee
Love it or send it back to us within 30 days for a refund for the item.
*Excludes return shipping cost.
I was thinking about using the text from the back of the book for this field, but it doesn't really fit as store text. It's misleading, since it expands on the fake theme of the book (i.e., special forces/werewolves/eros) rather than dealing with the plain facts.
Product Details
A collection of all Penny Arcade strips from 2008
Softcover; 119 pages