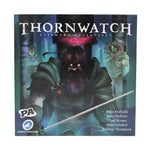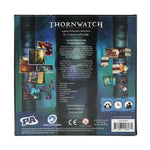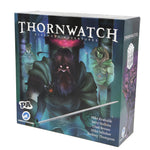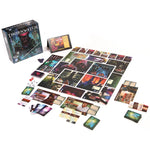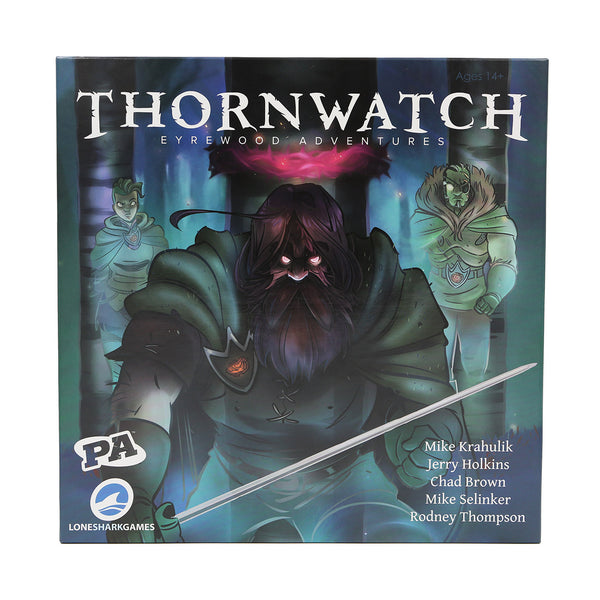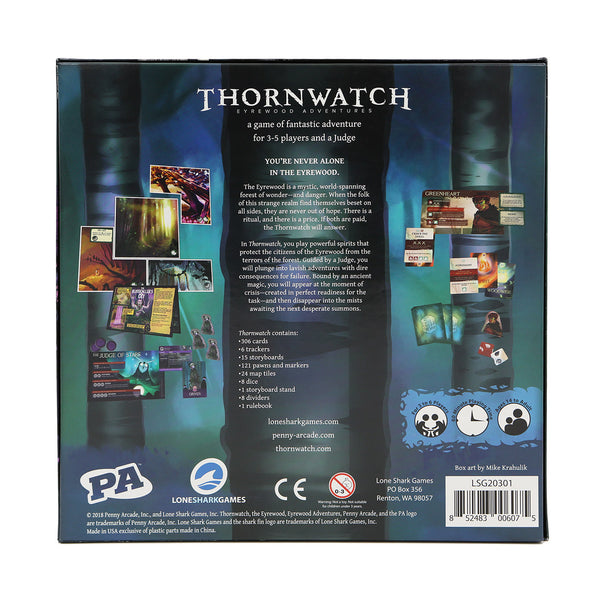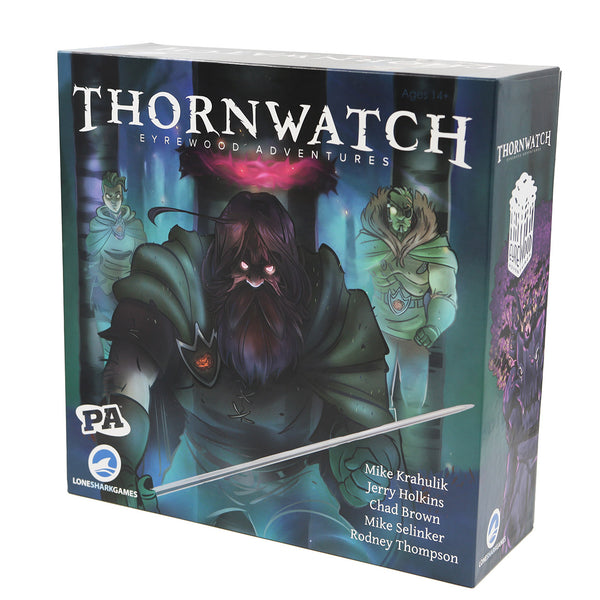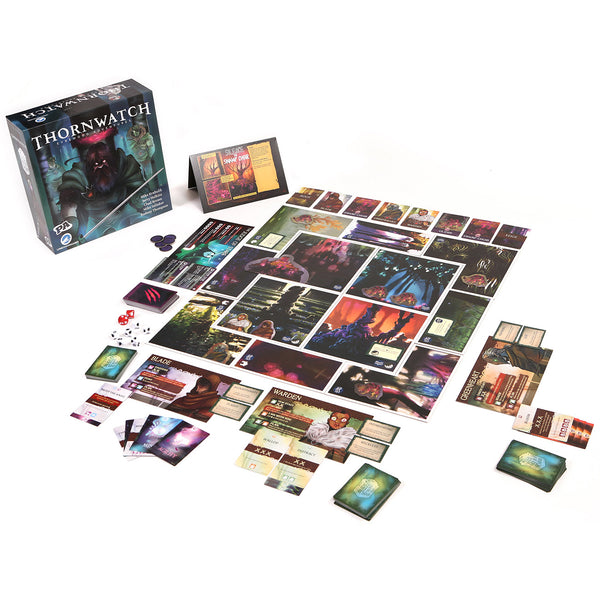 Games
Thornwatch: Eyrewood Adventures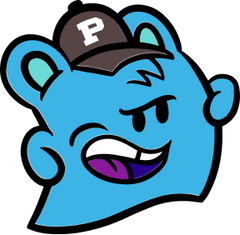 The Merch's
Satisfaction Guarantee
Love it or send it back to us within 30 days for a refund for the item.
*Excludes return shipping cost.
It's finally here! Designed by Penny Arcade and Lone Shark Games, Thornwatch invites players into the mysterious and deadly world of The Eyrewood, inviting them to adventure through beautifully rendered adventures that bridge the gap between board games and tabletop RPGs.
Product Details
Players: 3-6
Playtime: 60 minutes
Ages: 14+
The Thornwatch Core Set contains:
- 306 Cards
- 6 Trackers
- 15 Storyboards
- 121 Pawns and Markers
- 24 Map Tiles
- 8 Dice
- 1 Storyboard Stand
- 8 Dividers
- 1 Rulebook
Designed by: Chad Brown, Jerry Holkins, Mike Krahulik, Mike Selinker, and Rodney Thompson