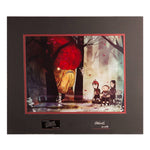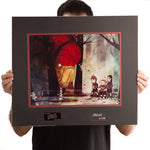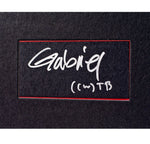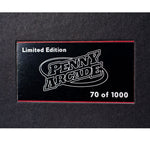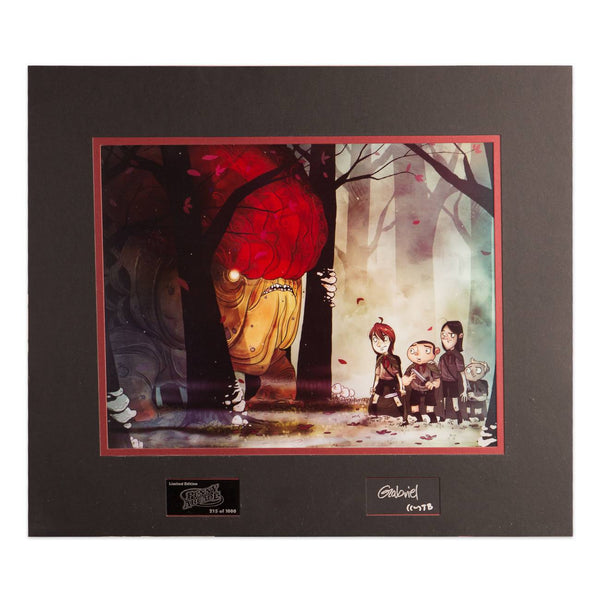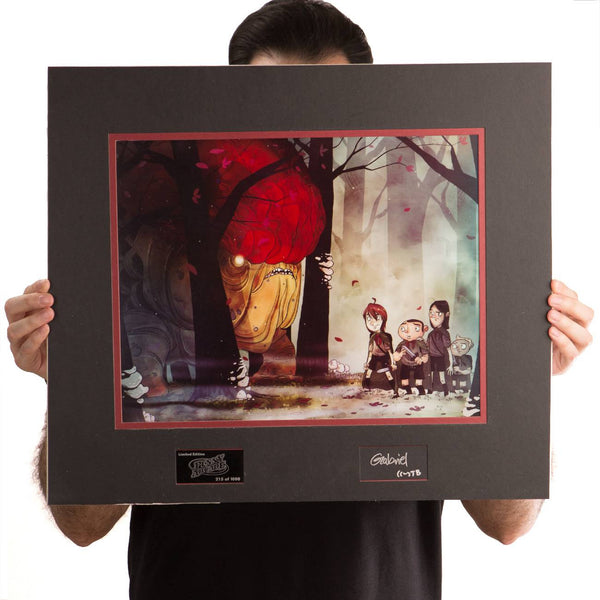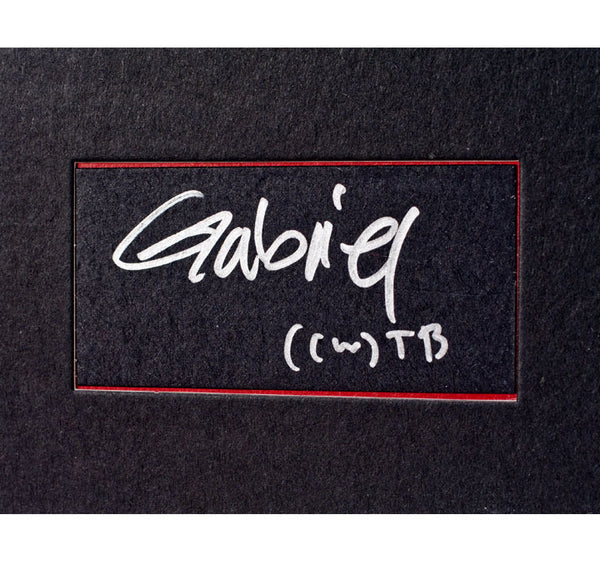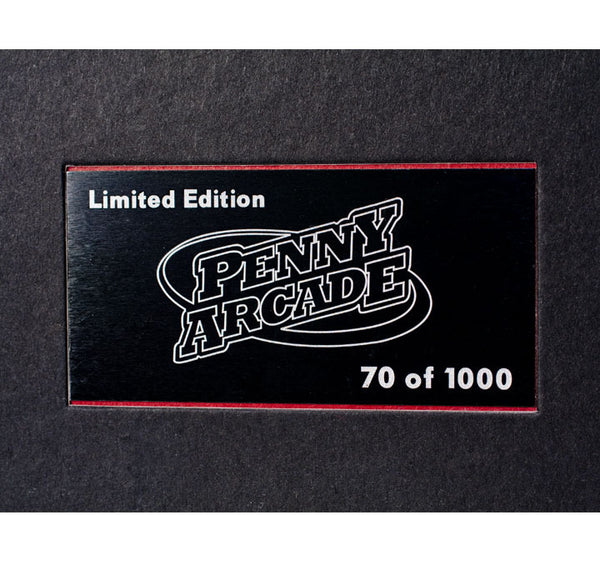 Print
Lookouts Art Cel
(Limited Edition)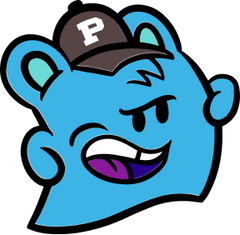 The Merch's
Satisfaction Guarantee
Love it or send it back to us within 30 days for a refund for the item.
*Excludes return shipping cost.
This limited edition art cel depicts the Lookouts, which you might remember are Adventure Boys. It also depicts a Redcap, which is a super huge quadruped, but is actually based on a kind of goldfish.
Product Details
Each cel is double matted and comes with a certificate of authenticity, signature card, and an individually numbered plate.
Only 1,000 of these will ever be made, only 850 of which will be made available to the public.
Including matting the piece measures 22" wide by 19 1/4" tall.
The image is transferred to a sheet of transparent film before being placed on a white background and double-matted.