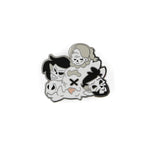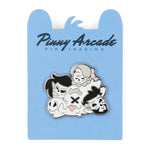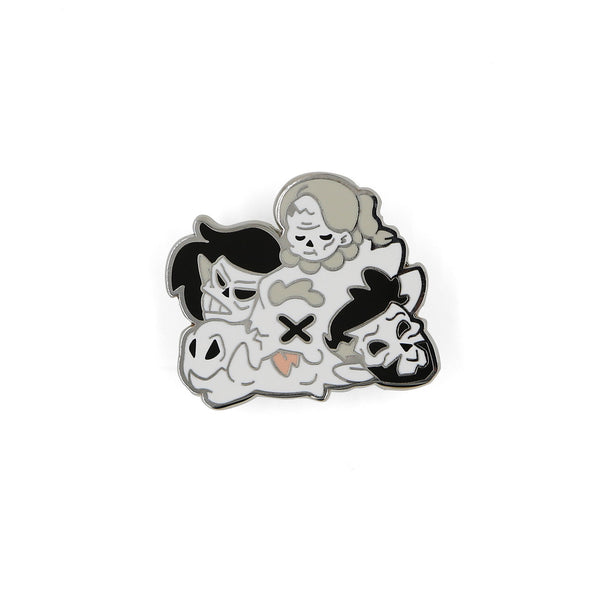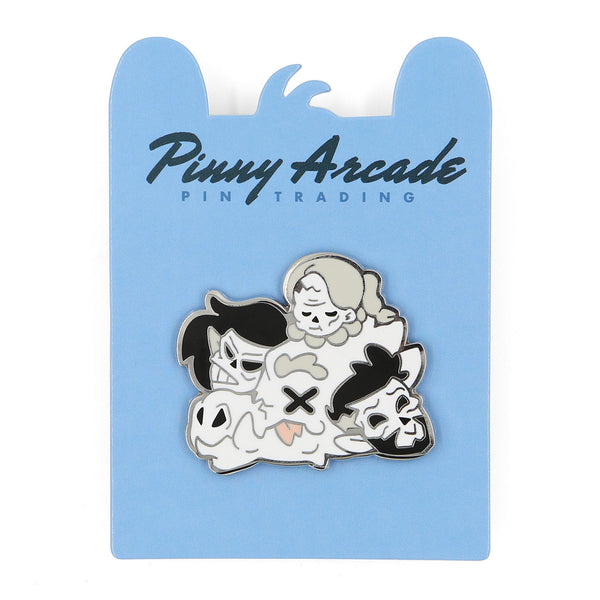 Pin
C-Team TPK Pin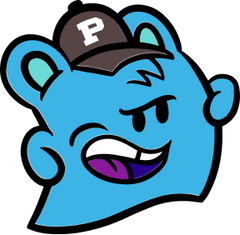 The Merch's
Satisfaction Guarantee
Love it or send it back to us within 30 days for a refund for the item.
*Excludes return shipping cost.
A look at your "C" Team in eternal repose, their skulls piled high like pastrami on a gruesome Reuben. Designed by Amy T. Falcone, this memento mori can be pinned to any fabric you want to remind you of your own mortality. Or just of skulls in general. From PAX Unplugged 2018.