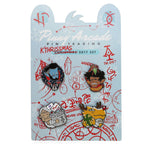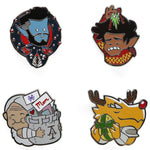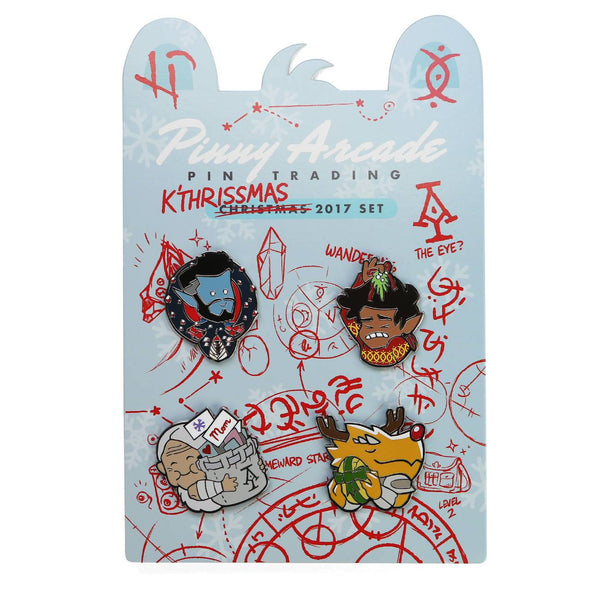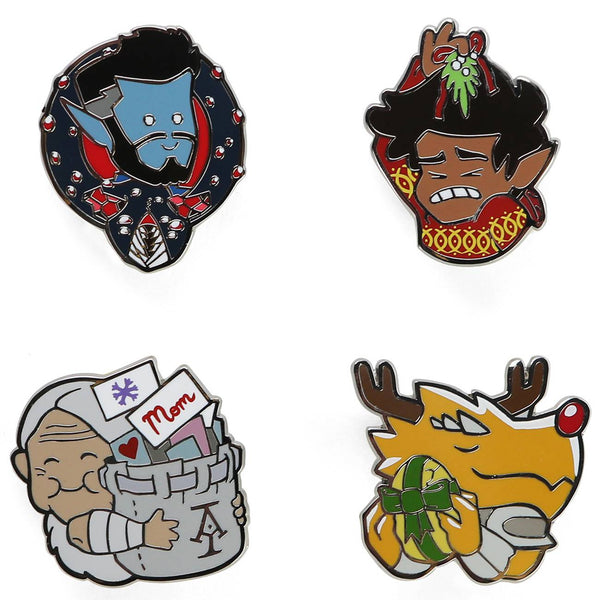 Pin Set
K'thriss-Mas Set 2017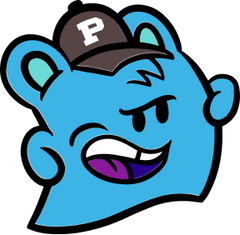 The Merch's
Satisfaction Guarantee
Love it or send it back to us within 30 days for a refund for the item.
*Excludes return shipping cost.
The "C" Stands for "Celebration" in this festive, four piece set.  Acquisitions Incorporated: The "C" Team just had their first ever Holiday Special, available here, and we wanted to mark the occasion with this one of a kind collection.  Technically, "Collection: also starts with C.
Product Details
Set of 4 pins:
K'thriss Holiday

Product of Penny Arcade
Walnut Holiday
Rosie Holiday
Donaar Holiday
Pins - Up to 1.5" tall