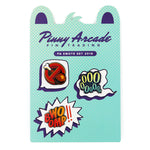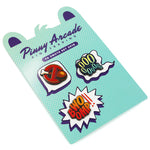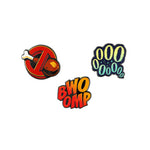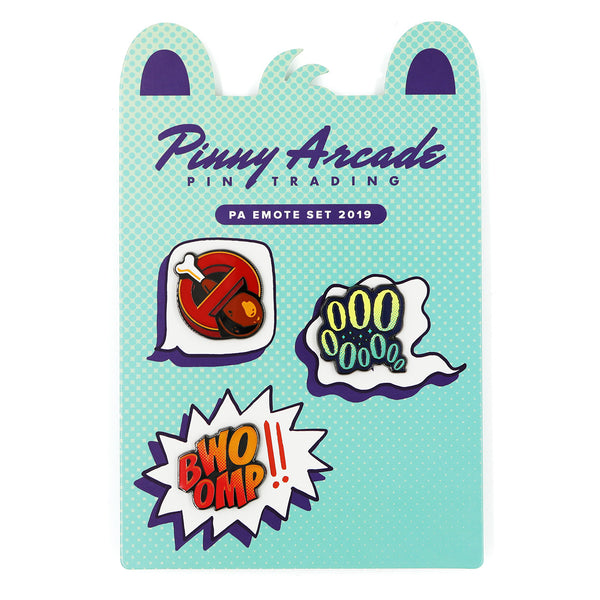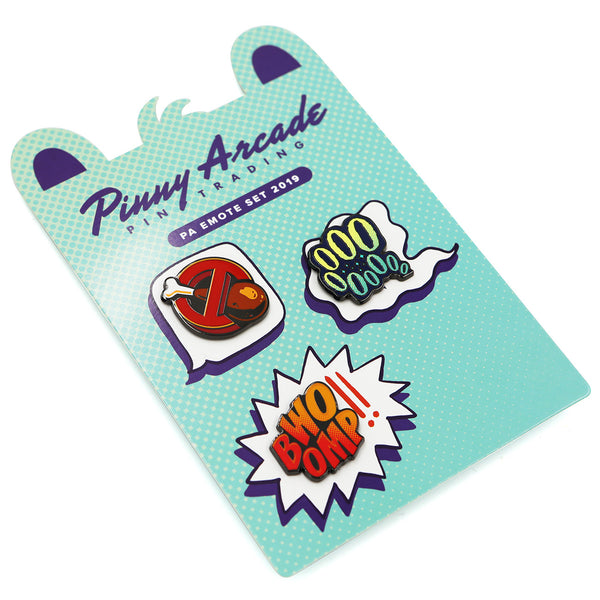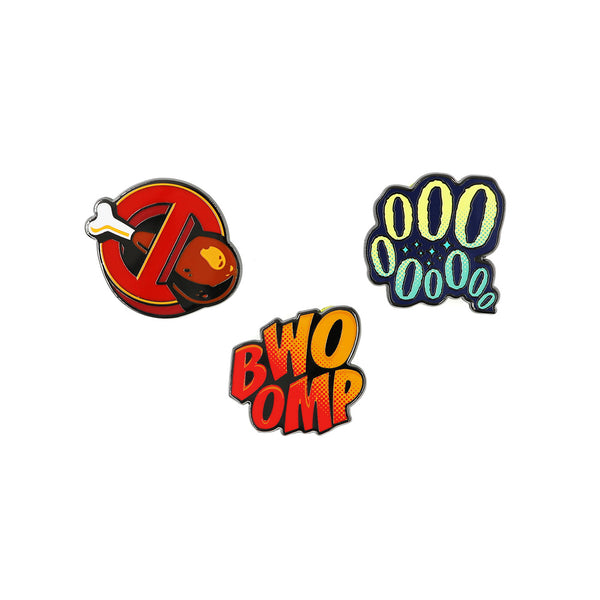 Pin Set
PA Emote Set 2019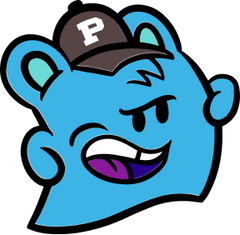 The Merch's
Satisfaction Guarantee
Love it or send it back to us within 30 days for a refund for the item.
*Excludes return shipping cost.
Are you a loyal viewer of twitch.tv/pennyarcade? Perhaps even a disloyal one? This pin set recreates three of our most cherished emotes available to subscribers of that noble channel: No Chicken, to make your lack of poultry clear to all, the Bwomp, to augur the appearance of a natural 20, and the Oooo, to indicate that... you know, ooh.
Product Details
Set of 3 pins:
Bwomp
OOOO
No Chicken
Pins - Up to 1.5" tall