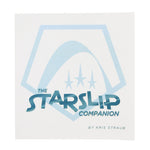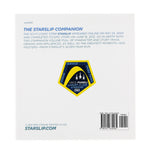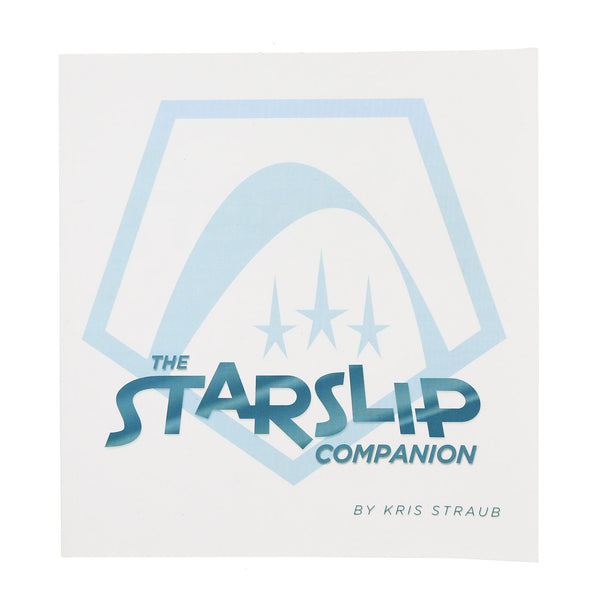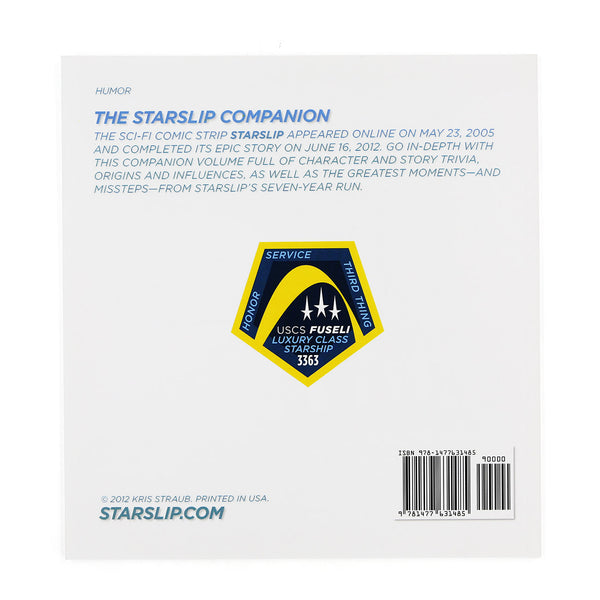 Books
The Starslip Companion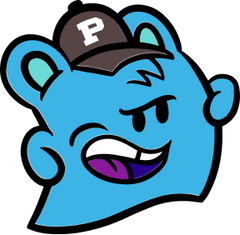 The Merch's
Satisfaction Guarantee
Love it or send it back to us within 30 days for a refund for the item.
*Excludes return shipping cost.
Go in-depth with this companion volume full of character and story trivia, origins and influences, as well as the greatest moments -- and missteps -- from Starslip's seven-year run. The origin and ending of Starslip explained  The background for the creation of every major character as well as trivia and undeveloped plotlines Technology and ship design philosophies What happened between Vanderbeam and Jovia! Insider gossip! No, actually, it's a really cool write-up of what went on between the alternate Vanderbeam who had a Braincast affair with Jovia, that the letters storylines didn't get to explore before Starslip ended. Little-seen extras like alternate book covers and inserts
Product Details
64 pages. Softcover. 8.5" x 9"
Product of Kris Straub