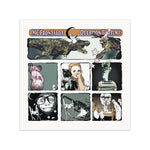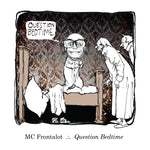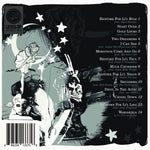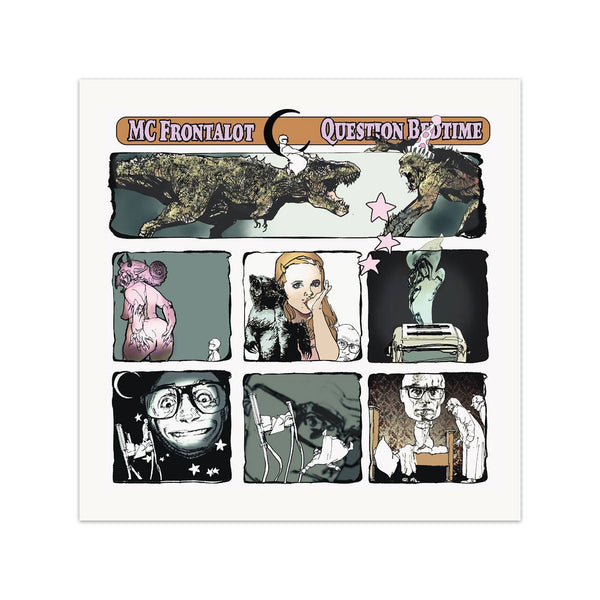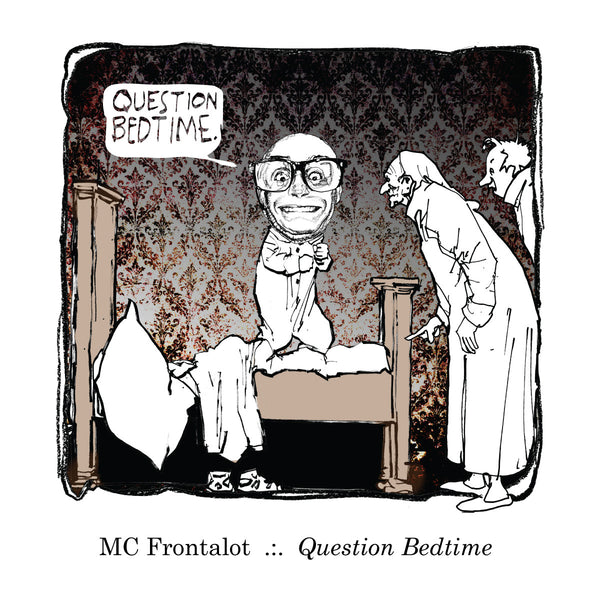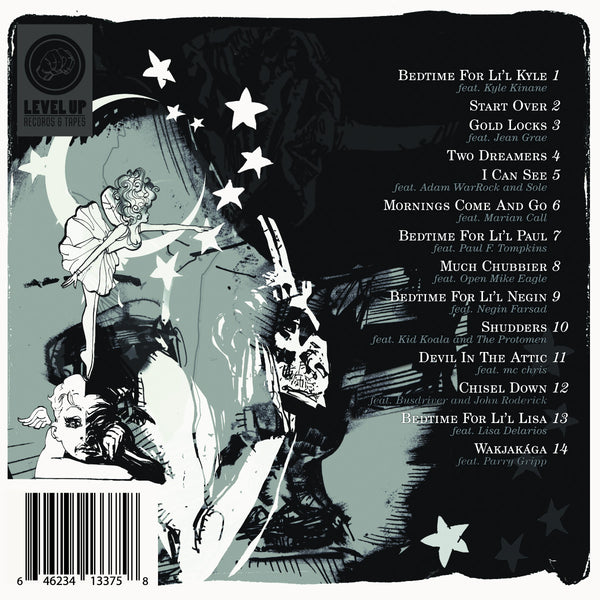 Music
MC Frontalot:
Question Bedtime
(Digital Download)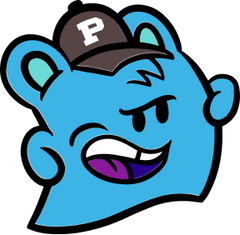 The Merch's
Satisfaction Guarantee
Love it or send it back to us within 30 days for a refund for the item.
*Excludes return shipping cost.
This is MC Frontalot's sixth album. Available here for digital download in MP3 format! Front's sixth album features ten fairy tales from far corners of the earth, retold with pointless complexity and very pointy hooks. Plus various interstitials in which Front tries to convince adult comedians that it's past their bedtimes. Featured guests include Busdriver, Jean Grae, Parry Gripp, mc chris, Kid Koala, and many more. Confound your whelps while encouraging them to understand lyrics and narratives that you barely have a handle on yourself. It's the nerdcore way! 24-page illustrated lyric book included. Cover by Bill Sienkiewicz.   Orders will be delivered as a .zip file via email after purchase.
Product Details
100% DRM free.
Track List:
01 - Bedtime For Lil' Kyle (ft. Kyle Kinane)
02 - Start Over
03 - Gold Locks (ft. Jean Grae)
04 - Two Dreamers
05 - I Can See (ft. Sole & Adam WarRock)
06 - Mornings Come And Go (ft. Mirian Call)
07 -Bedtime For Lil' Paul (ft. Paul F. Tompkins)
08 - Much Chubbier (ft. Open Mike Eagle)
09 - Bedtime For Lil' Negin (ft. Negin Farsad)
10 - Shudders (ft. Kid Koala & The Protomen)
11 - Devil In The Attic (ft. MC Chris)
12 - Chisel Down (ft. Busdriver & John Roderick)
13 - Bedtime For Lil' Lisa (ft. Lisa Delarios)
14 - Wakjakaga (ft. Parry Gripp)