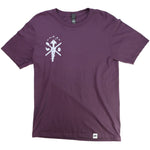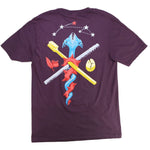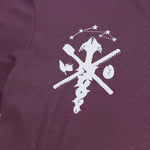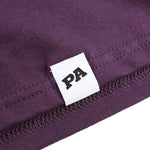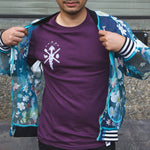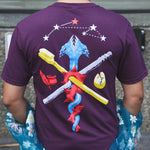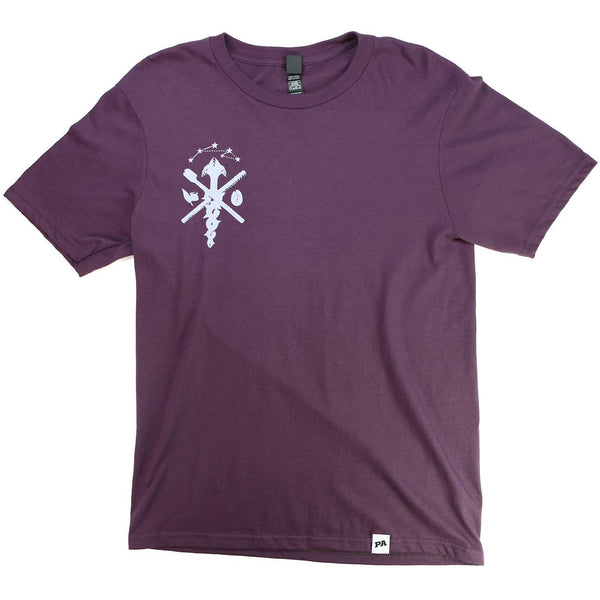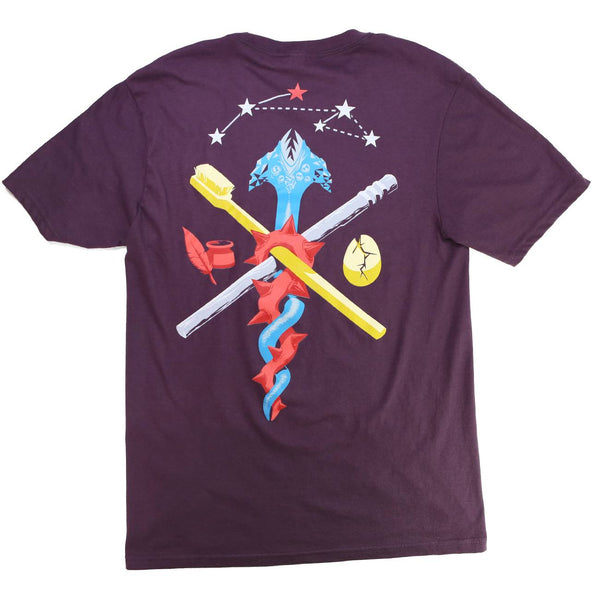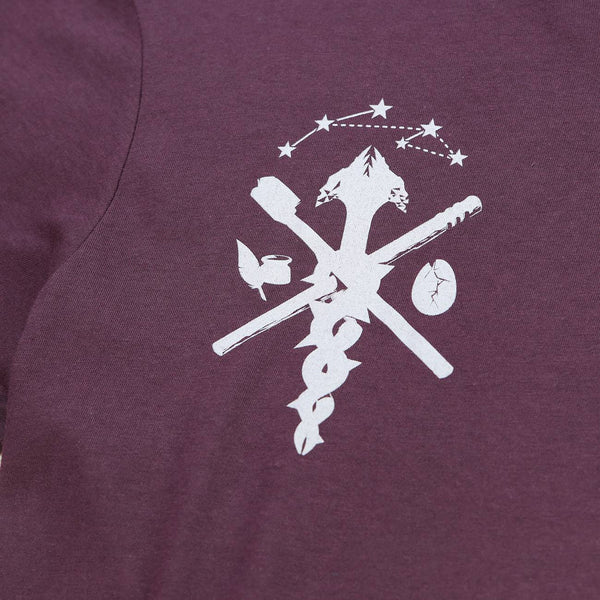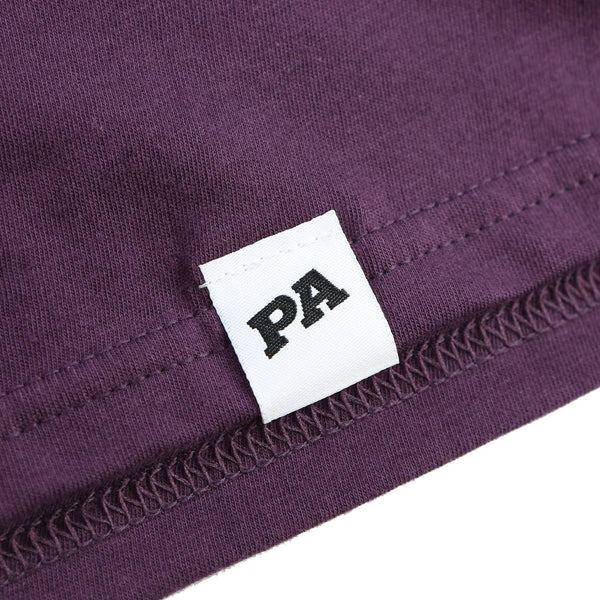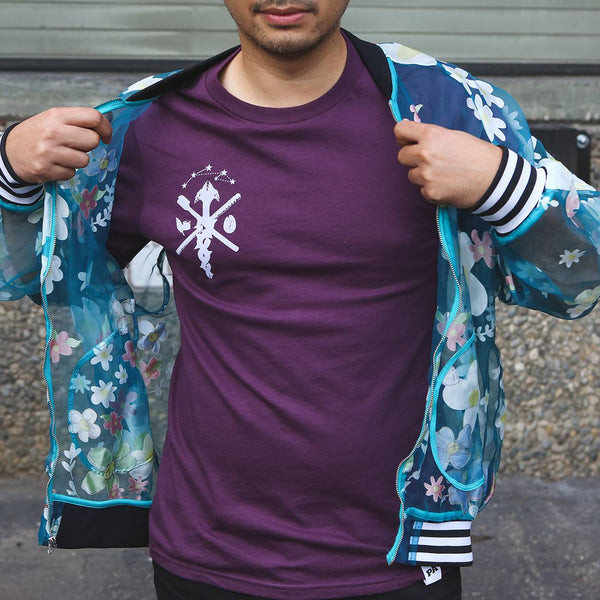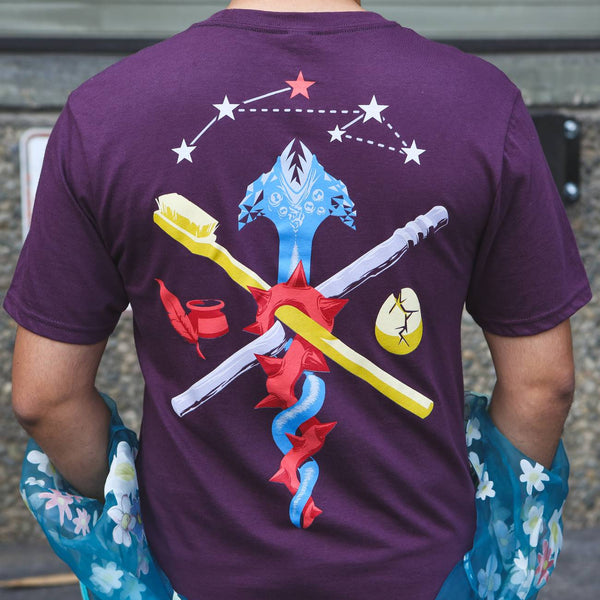 T-Shirt
The "C" Crest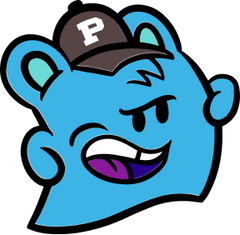 The Merch's
Satisfaction Guarantee
Love it or send it back to us within 30 days for a refund for the item.
*Excludes return shipping cost.
Master staff. Thorned vine. Gilded brush. Weird snake. These symbols assert themselves again and again in the town of Red Larch, often self-organizing into this heraldic configuration. Could this be the "fastest weapon" that will slay Time, the enemy, of which bards still sing?.   
Product Details
Printed on District Very Important Tee, 100% cotton t-shirt in Eggplant.
These shirts are printed using water based discharge ink.
4X and 5X is printed on a Gildan, 100% cotton, purple t-shirt.
White PA tag on the hem with secret message on inside.