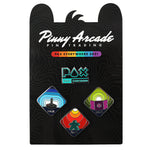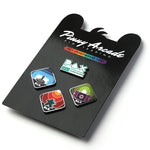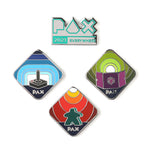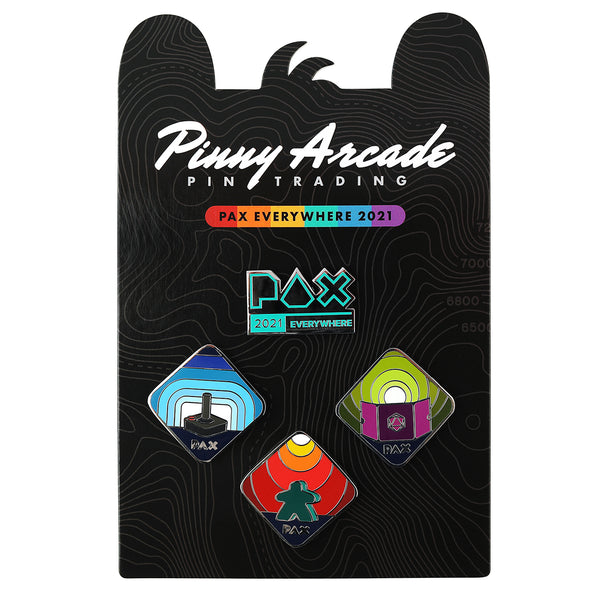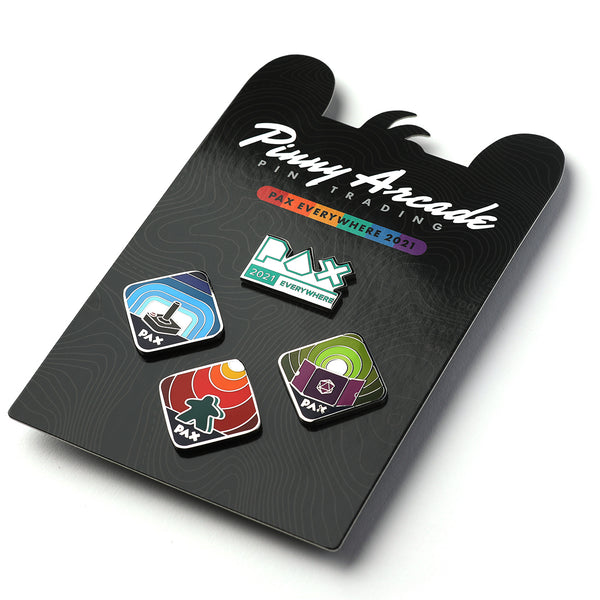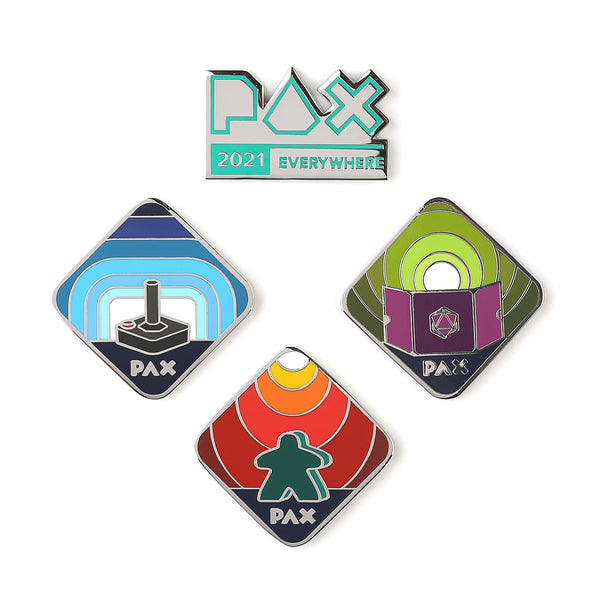 Pin Set
PAX Everywhere 2021 Pin Set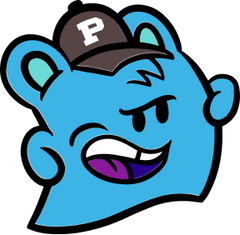 The Merch's
Satisfaction Guarantee
Love it or send it back to us within 30 days for a refund for the item.
*Excludes return shipping cost.
What's a PAX without a Pinny Arcade pin set? Don't answer that - instead, coo and chirp and ululate gladly at the glowing foursome of pins for PAX Everywhere, featuring a DM Screen, Meeple, and Joystick in welcoming patchlike design, as well as a PAX Everywhere logo in a minty fresh hue.
Product Details
Set of 4 pins:
PAX Everywhere 2021 Logo
TTRPG Games
Video Games
Board Games
Pins - Up to 1.5"" tall